Rwenzoris & Gorilla Trek
7 Days Rwenzori Trekking & Gorilla Watching as the alternative for the 12 Days Rwenzori & Gorillas  that can be done by  Non technical mountaineer that wish to see the Rwenzori Mountains with Rwenzori Expeditions the leading local operator offering Rwenzori Mountaineering tours for over 5 years in Uganda.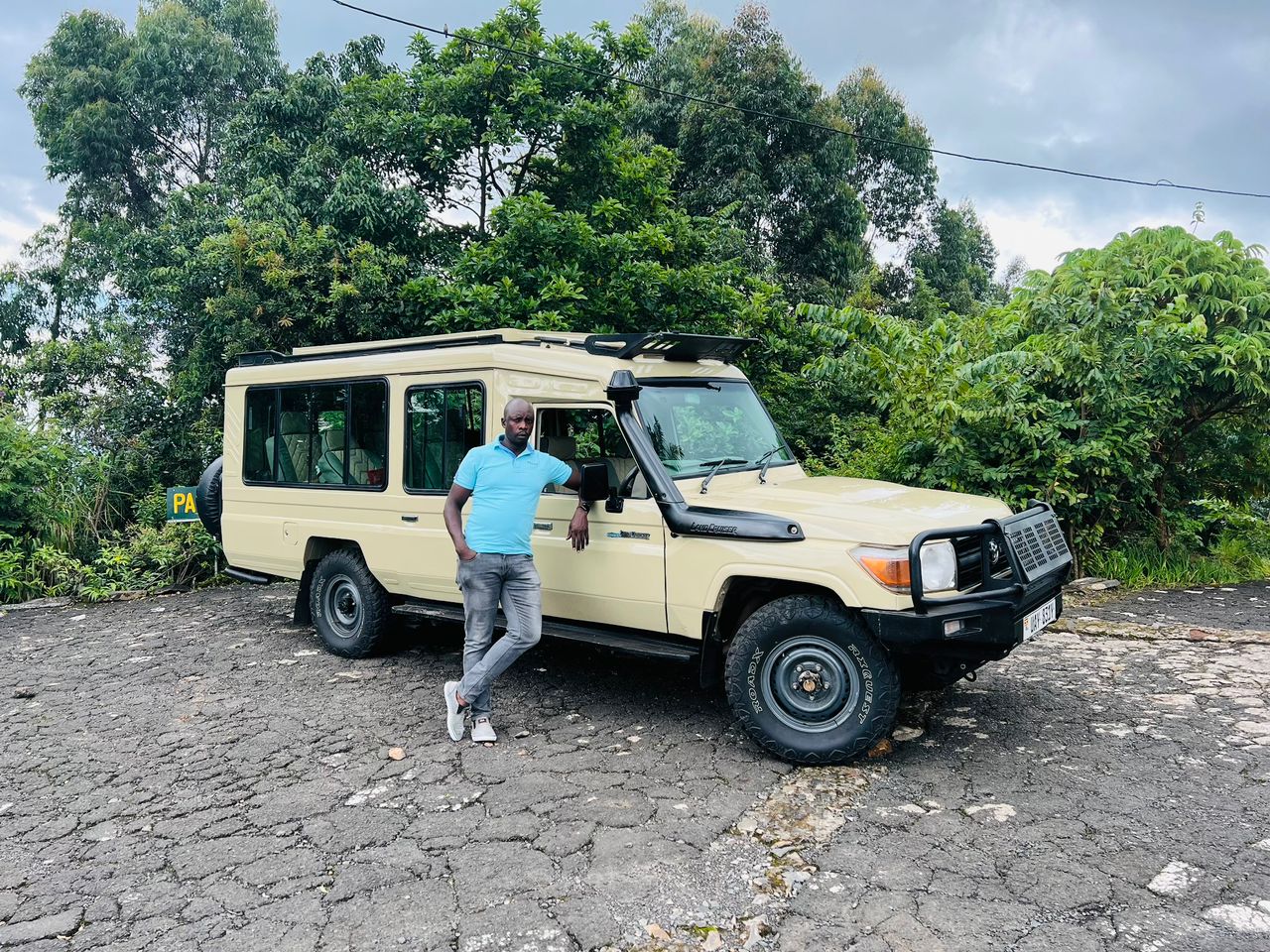 Planning to have a feel of Rwenzori Mountains National Park on short trip to Uganda and Gorilla trekking in Bwindi Impenetrable National Park for unique primate destinations that are operated by Uganda wildlife authority the conservation body mandated by law. The key destinations to be visited on 7 Days Rwenzori Climbing & Gorilla Trekking in Uganda include the famous Rwenzori Mountains also known as Mountains of the moon and Bwindi Impenetrable National Park.  These two National Parks are famous in Uganda for the unique vegetation cover that can only be seen in Uganda and we operate trips to the two destinations.
Rwenzori Mountains  are found in two countries of Uganda and Democratic republic of Congo, in Uganda its found in Rwenzori Mountains National Park and in DR Congo its found in Virunga National Park which is known for Gorilla trekking & Nyiragongo Climbing tours.  Rwenzori Mountains National Park is open all year around for active sports adventure in the magical Uganda Mountains , Mount Stanley is the third highest peak in East Africa after Kilimanjaro and Kenya.

Bwindi Impenetrable National Park is located in the south western Uganda which is famous for the Mountain Gorillas, which primates are only found in Rwanda, Uganda and Democratic republic of Congo. Bwindi National Park has four gorilla sectors which are open for gorilla trekking in the wilderness and when it comes to Gorilla habituation experience, its only available in Rushaga Sector. If its gorilla trekking we recommend Buhoma Sector and ruhija sector although Rushaga and Nukringo sector are best recommended if your wishing to stay in luxury lodges while on luxury Gorilla trekking & Rwenzori Expedition.
7 Days Rwenzoris and gorillas starts from Kampala Uganda and ends in Entebbe Uganda which will reward you with the feel of the Lake Mahoma , Vegetation and other simple primates in the park  exploring different species of  birds and plants in the forests of mountains of the moon.
Trip Summary 7 Days Rwenzori Mountains & Gorilla Trekking
Day 1: Transfer from Kampala to Kasese ( Rwenzori Mountains National Park)
Day 2: Nyakalengija (1615m) to Omuka Kiiza Camp (2,977 meters)
Day 3: Omuka Kiizza Camp to Lake Mahoma camp (3,515 meters)
Day 4: Lake Mahoma camp to Nyakalengija base.
Day 5: Transfer to Bwindi Impenetrable National Park
Day 6: Gorilla Trekking in Bwindi Impenetrable National Park
Day 7: Transfer back to entebbe or Kigali
End of the Trip
Rwenzori Expeditions is licensed as the local tour operator that can secure for you the gorilla permits from Uganda wildlife authority > Dont miss to book 7 Days Rwenzori Trek & Gorilla trekking with an experienced local experts that specializes in group and private trips to Rwenzoris.
About Mahoma Trail
Apart from the 3 main hiking trails to Magherita Peak ( Rwenzori Central Circuit , Bukurungu & Rwenzori Kilembe Trail )  in Rwenzori Mountains National Park , there are alternative route simple routes for nature walks and these trails include the Mahoma trail which you will explore on Rwenzori trekking tour with Rwenzori Expeditions. it will take you to Lake Mahoma that is found at 3,000m asl.
The Lake mahoma loop nature walk camping trip is recommended for none technical climbers that wish to feel the rwenzori Mountains.
The Mahoma Nature Loop Trail is the most popular Rwenzori trail since its inception and its length is only 28 kilometers
Activities
Rwenzori Nature walk to Lake Mahoma
Gorilla Trekking in Bwindi or Mgahinga National park