7 Days Rwenzori Kilembe Trek
Explore the Rwenzori Mountains on 7 Days Luxury Kilembe trail with Rwenzori Expeditions the recommended booking agent for Rwenzori Trekking services offering discounted prices.  Group Treks to Rwenzori are available on 7 Days Margherita peak hike on Mount Stanley which is one of the 6 peaks that make up Rwenzori Mountains .
Rwenzori Mountains can be hiked via four trails and 3 in Uganda , 1 in Congo , as the experts in Mountaineering tours this 7 days  Rwenzori trekking via Kilembe trail which is the second oldest trail that was developed in 2009 by Rwenzori Trekking services .  We offer this package under luxury Rwenzori Mountaineering since it has more developed huts , professional guides but its more difficult compared to the Rwenzori Central Circuit
7 Days Rwenzori Trekking Kilembe Trip Summary
Day 1: Hike to Sine Hut at 2,596 meters
Day 2: Hike to Mutinda Camp at 3,582 meters
Day 3: Hike to Bugata Camp at 4,100 meters
Day 4: Trek to Hunwick's Camp
Day 5: Hike to Margherita Camp at 4,485 meters
Day 6: Ascend to Margherita peak at 5,109 meters and descend to Hunwick's Camp
Day 7: Descend to Kiharo Camp
Day 8: Descend to the park entrance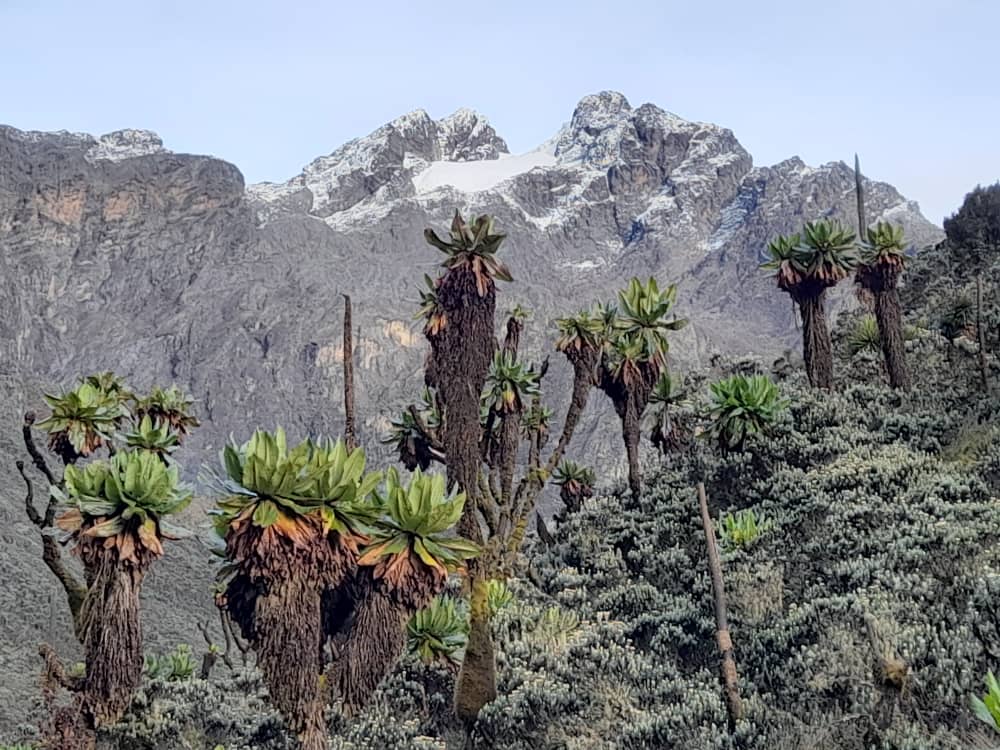 A hike to the third highest African peak – Margherita is one of the amazing experiences to encounter during any mountaineering safari. The beautiful hike involves climbing through the Kilembe route as you cross through the luxuriant flora of the mountain. The trees in the route are alive with various species like birds, primates and on your lucky days, you may catch a glimpse of the resident chimps. Climbing Margherita peak is harder than any other climb but the rewards of reaching the summit is enormous as you enjoy amazing looks of other peaks like Albert of DRC then the east across the spectra of the Rwenzori mountains.

Margherita peak is Africa's third highest peak however the real beauty is in climb up the kilembe trail , the forests and valleys the flora is diverse with trees and valleys of ferns .
Book bespoken Rwenzori trekking tours of 7 Days in the kilembe trail staying in huts within Rwenzori Mountains National park
Activities
Rwenzori Trekking via RTS